Perfect Pool Glaze are available to provide premium swimming pool painting services across Sydney. We can transform your old pool and make it look brand new again. This can be a very effective solution to quickly enhance the appearance of your pool and the work can be done at a reasonable price.
It doesn't matter what shape or condition your existing pool is in, we can empty the pool, prepare the old surface, and refinish your pool to match your new requirements. You will be amazed at how effective swimming pool painting can be in reviving your pool.
We offer professional advice and free quotes, so you can be confident in coming to us for information. At all times, we are looking to ensure you are properly informed about our services and the products we use. We are familiar with preparing documentation to support insurance claim processes and have experience in undertaking the related work for swimming pools and pool equipment.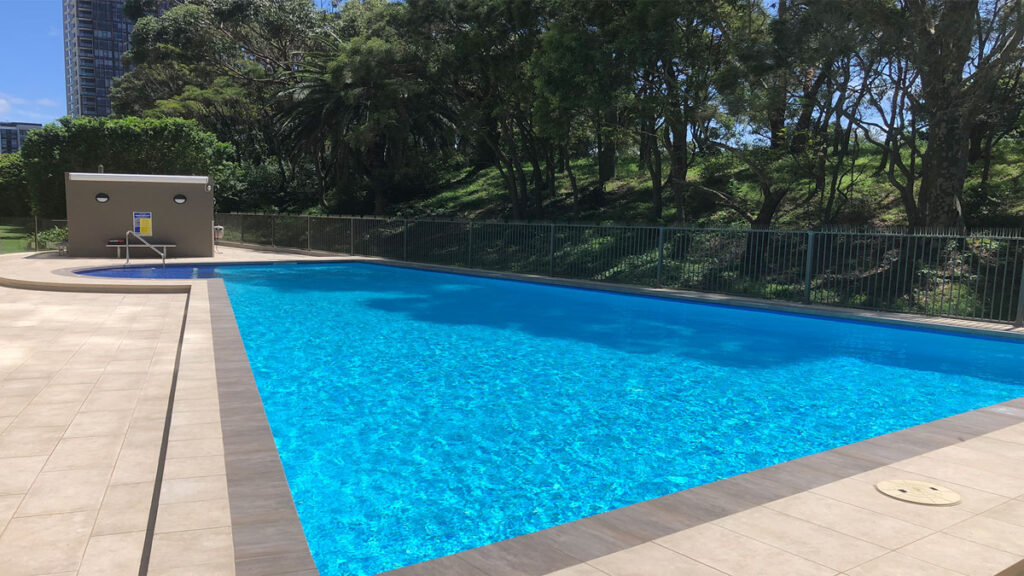 Luxapool Swimming Pool Paint
Perfect Pool Glaze only uses premium pool paints. We recommend Luxapool Swimming Pool Paint as they have high-quality products in a wide range of colours. You can read more about them below.
Information supplied by Luxapool Surface Coatings.
Luxapool (2-pack) Epoxy Swimming Pool Paints
Luxapool (2-pack) Epoxy Pool Paints are excellent for all new swimming pool applications and can be used to give a beautiful luxury finish to older pools.
 Luxapool Epoxy Pool Paints can be used over both old and new cement render, fibreglass, marble sheen, and an older epoxy coating that had been used in your poolin the past.After the paint has been applied, the surface becomes smooth and hard,and it is very easy to maintain.
All Luxapool Epoxy Paints have a strong finish and resistance to chalking, saltwater and chlorinated chemicals, is algae controlled, and safe to use for areas where fish and mammals are kept.
Luxapool Chlorinated Rubber Swimming Pool Paints
Luxapool Chlorinated Rubber Paints have been designed to use over old or new swimming pools that are concrete based. These paints can be applied by using a brush, a roller, or a spray. They provide great adhesion over chlorinated rubber coated surfacesthat have been painted over in the past.
 This type of paint has been specifically madeto last for the long term, is durable, and canwithstand the damaging effects of swimming pool chemicals.
 Luxapool Chlorinated Rubber Paints contain fine sealing properties and a hard satin surface finish that can be maintained with ease. They are made to be resilient to saltwater chlorinated chemicals and are algae controlled. These paints can be simply recoated when required.
Pool Paint Colour Range
Chlorinated Rubber Paint Colour Range
Epoxy Pool Paint Files Pool Data Sheets & Application Guides
info@perfectpoolglaze.com.au
Our aim is to supply a cost-effective alternative to replacing or removing your swimming pool. We have advanced expertise in concrete and fibreglass pool renovations. We use the latest techniques, the best technology, and quality coatings to guarantee you a cheaper and longer lasting option…