Pond Resurfacing & Repairs
Pond Resurfacing by Perfect Pool Glaze. The ultimate solution for pond resurfacing, pond repair and pond recoating.
Using the Perfect Pool Glaze Pond Resurfacing system, we can bring many pond types back to life including- Concrete ponds and fiberglass ponds.
Perfect Pool Glaze are the experts when it comes to pond resurfacing in Sydney, we are also the specialists in resurfacing and repairing old tired/damaged concrete and fibreglass ponds.
We also specialise in renovating old or deteriorated concrete and fiberglass ponds, as well as, repairing all forms of structural problems and coatings.
Perfect Pool Glaze, is a proudly Australian owned and operated family business, so you can trust that our customers will receive the best Pond Resurfacing advice from a Sydney based and friendly pond resurfacing industry professional.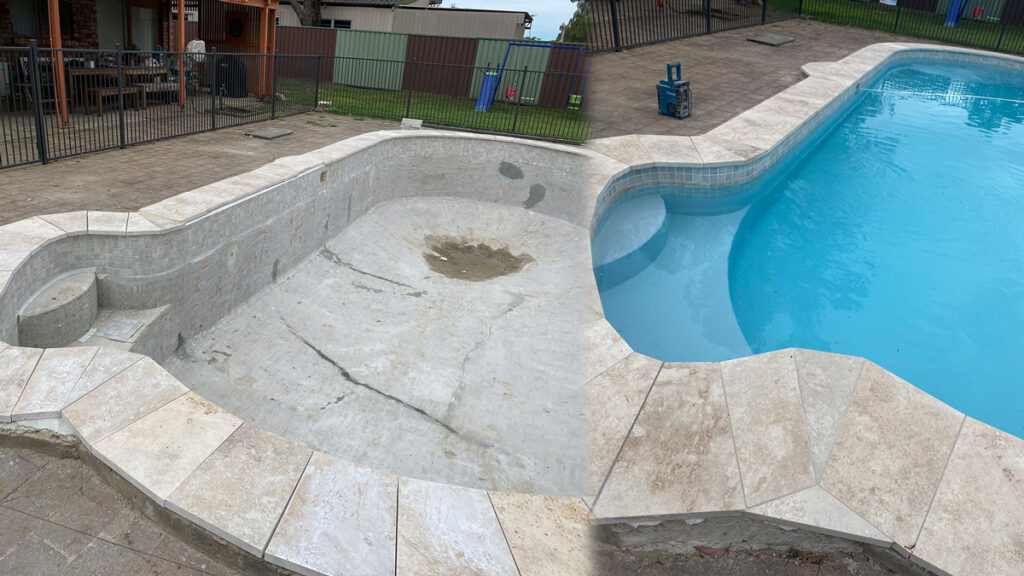 info@perfectpoolglaze.com.au
Our aim is to supply a cost-effective alternative to replacing or removing your swimming pool. We have advanced expertise in concrete and fibreglass pool renovations. We use the latest techniques, the best technology, and quality coatings to guarantee you a cheaper and longer lasting option…